Housing Assistance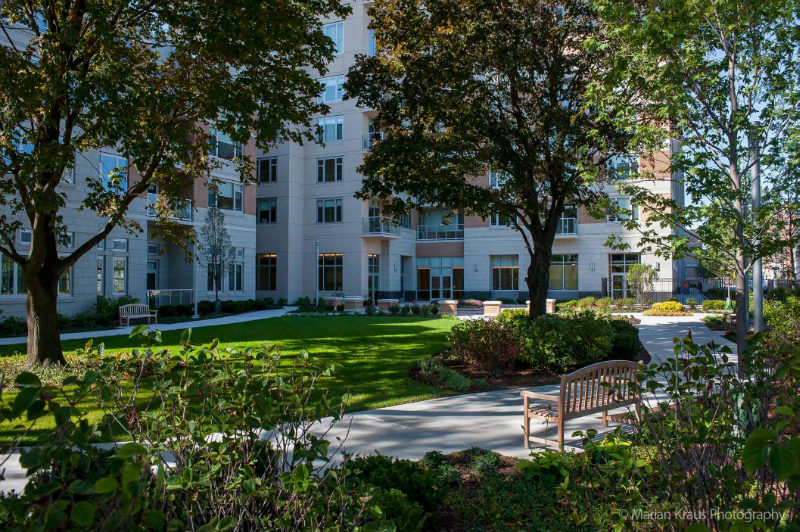 Market-rate housing is available through many companies and web-links. This resource list provides agencies that assist in finding affordable housing for all residents.  A separate section for seniors provides properties specifically designed for senior living.
Senior Housing
Applications for Chicago Housing Authrority-supported housing must be made in order to receive benefits. Once they apply, residents are placed on a waiting list and notified by the CHA when apartments become available for them. Detailed information about the CHA, including application requirements, can be found on its website: www.cha.org.  If you have questions or difficulty interacting with the CHA or the website, contact Ginger Williams in the 48th Ward office via email to ginger@48thward.org.
Subsidized CHA Properties in or near the 48th Ward
Burnham Apartments
1930 W. Loyola Ave.
Phone: 773-338-7881
Fisher Apartments
5821 N. Broadway
Phone: 773-271-7690
Hedger Apartments
6400 N. Sheridan Rd.
Phone: 312-527-7457
Kenmore Apartments
5040 N. Kenmore Ave.
Phone: 773-725-5875
Pomeroy Apartments
5650 N. Kenmore Ave.
773-725-5875
Schneider Apartments
1750 W. Peterson Ave.
Phone:  773-743-4311 ext. 11
Subsidized Non-CHA Properties
Residency in non-CHA properties must be applied for in person at each of the buildings.
Hollywood House (both subsidized and market-rate units)
5700 N. Sheridan Rd.
Phone: 773-728-2600
Pat Crowley House
1537 W. Rosemont Ave.
Phone: 773-921-3200
Thorndale Manor
1020 W. Thorndale Ave.
Phone:  773-639-2524
Market Rate Properties for Seniors
The Admiral on the Lake
929 W. Foster Ave.
Phone: 773-433-1800
The Breakers at Edgewater Beach
5333 N. Sheridan Rd.
Phone: 773-433-8947
Housing Support
Chicago Department of Housing
318 S. Michigan Ave. • Chicago, IL 60604
Phone: (312) 747-9000
Chicago Department of Human Services
Emergency Services
Phone: 311
Energy Assistance
Phone: (773) 489-5287
H.O.M.E.
1419 W. Carroll Ave.  Floor 2 • Chicago, IL 60607
Phone: 773-921-3200
Homeless Hotline
Phone: (800) 654-8595
Salvation Army – Emergency Lodge
800 West Lawrence Avenue • Chicago, IL 60640
Phone: (773) 275-9383 • Fax: (773) 271-4772
Women's Crisis Line – Rainbow House/Arco Iris
Phone: (773) 762-6611