Weekly Update from Your Alderman – June 15, 2018
Dear neighbor,
This has been another successful year for all of the schools in our community, as they continue to excel and improve in educating their students. The schools in our community continue to do an outstanding job in educating and preparing our youth. I specifically want to congratulate all the student graduates from 8th grade and high school and wish them all the best as they move on to new challenges. Listed below are year end highlights from a number of our local schools.
Senn High School continues to excel in educating its students. I want to thank Mary Beck and her staff for making Senn the best neighborhood high school in the city. This summer will be a busy one at Senn as there will be a $3 million renovation to the building that will help improve the school. I also want to recognize Pamela Brandt for her leadership at Goudy Elementary School. Ms. Brandt has been recognized by CPS as a Independent School Principal for the progress and advancement of Goudy. This important recognition enables Ms. Brandt more autonomy in budgeting, curriculum, and planning for future growth at Goudy.
I want to wish all the students and families a happy and safe summer.
Over the last few years we've put significant efforts into attracting new businesses to the area around Thorndale. This week WGN highlighted several of the businesses and the Broadway Armory. Please take a look at the video. In addition to the businesses highlighted, there are many dynamic businesses around Thorndale, including Growling Rabbit, Indie Cafe, Income Tax, Bark Bark Club, Independent Spirits Inc., Moody's Pub and others. Please take the time to stroll down Thorndale and visit the businesses. Later this summer, we'll be installing two public artworks around Thorndale.
Starting tomorrow, the Edgewater Farmers Market will be at the Broadway Armory parking lot every Saturday from 8 am to 1 pm. Go visit the market and try out the local vendors and the healthy and fresh produce.
I want to highlight a new business in our community, Cowboys and Astronauts at 1478 W. Summerdale in Andersonville. This is a great new business with clothes, accessories, travel supplies and home goods for the guys in our neighborhood. The store is owned by Andersonville residents Matt Buccilla and Greg Lanier. They've created a wonderful new space and store in Andersonville. As Father's Day is Sunday, it's a great store to pick something up for dads. I wish all families a Happy Father's Day.
I have a team of amazing volunteers working at the front desk to answer your phone calls. Yesterday we held an all-staff lunch to thank them for their service.
Have a great weekend.
Sincerely,
Harry Osterman
Alderman, 48th Ward
Schools
Northside Catholic Academy


Northside Catholic Academy celebrated another year of great learning, creativity and discovery. NCA launched a schoolwide reading and writing initiative with its capstone Cartonera Project. Every student, preschool through eighth grade wrote and designed a book, which were on display at the Curriculum Fair in May. Other highlights at NCA's Annual Curriculum Fair included Marble Run displays, cross-curricular projects, research essays, social studies presentations, saint shields, science projects, musical performances, an art exhibit, and the Fourth Grade Wax Museum. Eighth graders had the privilege of working with the Raven Theatre for their 8th Grade Play, Macbeth & A Midsummer Night's Dream. Students loved having the opportunity to perform on the Raven Theatre stage! Sixth and seventh graders participated again this year in the Ernst & Young Chicago and Big Shoulders Fund Young Entrepreneurship Program. A select group presented at the Shark Tank challenge, earning third place for the board game they designed for children with special needs. This spring, NCA's Arts Committee launched the Be A Part of Something Greater Mural Project. All students preschool through eighth grade designed unique tiles answering the question, "What makes NCA great?" The tiles will be installed at both campuses in 2018-19 to leave a lasting legacy at NCA. Finally, NCA congratulates its Class of 2018. Seven graduates received the prestigious President's Award for Educational Excellence. Graduates will be attending top area high schools including Jones College Prep, Lane Tech, Whitney Young, Walter Peyton, Senn IB, Loyola College Prep, Notre Dame, St. Ignatius, Regina Dominican, and DePaul College Prep.
Melissa Soberanes, Marketing & Admissions Director
Hayt Elementary School
Hayt Elementary is wrapping up another productive school year.  With that comes many culminating activities. Our 5th-grade classrooms have worked with a drama teacher from Raven Theatre over the course of the school year and two weeks ago they performed for their peers and family members with each room putting on a performance with themes of inclusivity and acceptance.
Students in 4th, 5th and 6th grade took a trip to the Chicago Cultural Center to perform in the city ballroom dancing competition.  They earned a trophy for their outstanding version of the Tango. The 6th, 7th and 8th graders who participated in Hayt's own Drama club, Act Out, worked from October until last week, writing an original script, choreographing and building the sets and were able to put on two performances of their play, "Save Me".
Another highlight is our newly formed Hayt PTA.  Members of the PTA worked closely with students to host attendance incentives.  Primary students with great attendance were able to attend two movies nights, held in Hayt's beautiful auditorium.  The middle school students with great attendance were invited to the first "Middleschoolpalooza" where they were able to dance, play games and enjoy snacks and dessert!
Last week, thanks to Alderman Osterman, Hayt School received the "We All Live Here" assembly from the local artist, Rich Alapack. Students were able to generate symbols and artistic representations of the phrase in which Hayt can benefit financially with marketing items.  We intend to display the phrase in German and Spanish as well.
Lastly, on June 14th our 8th-grade class experienced their first of many graduations to come!  We wish them all the best as they attend many of our excellent neighborhood high schools!
Senn High School
The 2017 -18 school year at Senn continued to showcase the strength of Edgewater's neighborhood schools – not only did we welcome our largest incoming class (419 freshmen), we graduated the most number of seniors (302) at the Chicago Symphony Center on June 8, representing our continued growth. Of the graduating students in the class of 2018, 95% have been accepted to and plan to attend 2 and 4-year schools throughout the United States as well as Hawaii, Alaska and even Germany. The students received over $18 million in scholarships and plan to spread their #Sennsational spirit as they embark on their postsecondary plans. In the wake of the tragic school shootings and national audience for student voice, Senn was the front lines. The leadership experiences students have had as a Democracy School paired with their understanding of global events due to strong IB/MYP education, allowed Senn students to not only react to national events calling for gun control but also lead the city of Chicago as the youth voice. Before "march for our lives" there was the Senn High School march from our front lawn to Congresswoman Jan Schakowsky and Alderman Harry Osterman's office. Collectively, students researched, planned and took action which allowed them to successfully request an audience with elected officials to ensure their voices and opinions were heard. These actions caught the attention of national media and two students, Rory Hayes and Cleo Shine, were invited by Teen Vogue to attend their national conference for activism in New York City from June 2 – 4.
Indeed, Senn students continue to grow both in the building and throughout the community. With this year's designation from the McCormick Foundation as a Democracy School brought a re-energized commitment to student voice and activism. Senn will remain the premier neighborhood high school – look for capital improvements, exciting new partnerships and continued student growth at Senn next year!
Program Highlights:
Wall to Wall IB School
The Senn-Peirce IB Middle Years Programme partnership successfully completed its first 5-year evaluation since being authorized in 2013. We were commended on many of our practices and were given great recommendations that will provide a roadmap for continued improvement over the coming years.
Senn's IB Diploma Prep and Diploma Programme students celebrated another successful year at the 19th annual Senn IB Awards Banquet. The event was held at Loyola University's Damen Center. Special congratulations to Madeleine Bates who won the IB Learner Award and Senn teachers, Matthew Chlumsky and David Duvall who both won the Educator for a Better World Award.
176 diploma and course candidates took a total of 454 examinations in 16 IB subjects. Fifty-one seniors are eligible for the IB Diploma after successfully completing all required assessments which include written and oral examinations, projects, and presentations.
Design/Digital Journalism
Senn received a $20,000 Verizon innovation grant which had students work with local businesses to establish augmented reality apps. Many businesses like the Edge of Sweetness and the Covey House benefited from the student work.
Our first group of students successfully completed the 11th grade Gaming class where they mastered programs like Python and Scratch, leading to 5 student summer internships.
Senn digital journalism students worked tirelessly throughout the year to bring weekly news programs. Many students will continue to work in partnership with Loyola students at the Rogers Edge news breau this summer. Due to his dedication to journalism and commitment to storytelling, student Kendall Jackson Jr. received a full scholarship to Loyola where he will continue his studies.
Senn Arts
Based on his remarkable personal vision and distinct artistic voice in his portfolio, Maung Htay is the recipient of the Walter and Shirley Massey Chicago Scholarship, a full tuition scholarship, to the School of the Art Institute of Chicago equivalent to about $200,000!
The Senn Arts Theatre Department continued it's legacy of excellence in the August Wilson Monologue Competition. This year, Senn Arts set a new record sending seven actors to the Final Round of twenty, making Senn Arts thirty-five percent of the entire round! Senior Chisom Chima took the 2nd Place Overall Winner of the night. Chisom traveled to New York City the weekend of May 5th to compete in the National Finals of the August Wilson Monologue Competition. Chisom explored the city, met new friends from across the country, worked with professional actors and directors, and performed on a Broadway stage at the August Wilson Theater. Chisom performed beautifully as was an excellent artistic ambassador for Chicago, Senn High School, and the Senn Arts Theatre Department.
The Senn Advanced Chorus performed on stage at the Lyric Opera as an opera chorus for the world premiere of Empower, an opera written by youth from Chicago's South Side. Empower is a story about a group of students who band together to change their South Side neighborhood and fight against the negative media representation of a thirsty reporter obsessed with corruption
The Senn Band and Orchestra students spent several months working with 14 of the Civic Orchestra fellows in master classes and side-by-side rehearsals, including one with Yo-Yo Ma, to prepare for the once in a lifetime experience of performing on stage with the Chicago Civic Orchestra. We sent our students to Symphony Center to rehearse on the big stage with the Civic musicians before the final culminating side-by-side performance in Senn Hall.
Senn Dance performed on a number of stages this year and successfully choreographed dances in the Illinois State Dance Showcase
Mary P. Beck, Principal
Peirce Elementary School
The 2017-2018 school year was the first time that Peirce implemented a fully authorized PK-8th grade IB program, students have the option to continue an IB education at Senn HS for 9th-12th grades.  Through a balanced academic program, focus on diversity and inclusion, community and parent partnerships and student service and action, we continue to strive to offer the highest quality education possible as a neighborhood public school.
We are very proud of the academic progress we are making – for the first time ever, a group of 7th grade students had the opportunity to take Algebra I, those that pass the citywide Algebra Exam will take Geometry at Senn HS in the fall. Students and Teachers in 5th-8th grades have been working alongside of Les Lynn and Argument Centered Education to increase opportunities for debate in the classroom, our Debate team continues to excel in citywide debate competitions with several students and teams ranking in the top 3 places throughout the season.  Our Battle of the Books team advanced to the city finals, only one of 2 schools in Network 2.  Out of school experiences are key to implementing our IB program – students are frequently going on field trips, within the community and outside, connecting learning from the classroom to real world experiences. We are also very excited to enter the 2018-2019 school year with three Full Day Pre-School Classrooms!
As an IB School, we encourage student voice and advocacy, over the last year a group of students (on their own) participated in a Bake Sale for Justice Campaign, here is a link to an article on the work by the Chicago Tribune. Students re-instated a Recycling Club, raised funds and collected clothing for Care for Real, participated in a day of silence to raise awareness for youth mental health and more – on a daily basis, students are heard talking about ways that they want to be involved in making their world a better place.
Peirce is a diverse, inclusive school – over the last year, parents and teachers participated in workshops around creating Safe Spaces for LGBTQ youth and Race and Culture.  For the first time, Peirce students and staff participated in an African American Heritage Showcase, our theme was "The Fight for Justice".  Peirce uses Restorative Practices to develop community in the classroom and to support student conflict through Talking Circles, Restorative Conversations and Peace Circles.   As a school with a heavy focus on inclusion, students are included in the general education classroom and Peirce recently was awarded a 5 year partnership with the GUST Foundation to continue to support the implementation of inclusive practices.
The Friends of Peirce Organization raises close to $100,000 a year, supporting enrichment opportunities for students. This past year, each grade level was awarded an arts partner, which allowed teachers to integrate the arts into content that students were studying, partners include Design Dance, The Music Institute of Chicago, Raven Theater, Dream Big, Lookingglas Theater, Barrel of Monkeys, Writers Theater, Argument Centered Education and more!  In addition to arts partners, Friends of Peirce supports sports programming, technology, classroom stipends and more!
Given that Peirce's old building is 102 years old, there is much to be maintained and beautified – we are thankful to the families and community members who have come out on several occasions to help beautify the school through painting doors, murals, hallways, canvases with positive messages, cleaning up the playground , installing the bricolages and more!
We are very thankful to Alderman Osterman and community members of the 48th ward for ongoing support of Peirce!
Lori Zaimi, Principal
Sacred Heart Schools
1) Sacred Heart Schools is starting a preschool!
On June 13, Sacred Heart Schools announced that they will be opening a preschool. They are looking at off-campus locations near their Edgewater location for the preschool with an eye towards opening in the fall of 2019.
2) Edgewater Kids United Partnership/Justice Day/Safe Passages
In 2015, following a year-long planning process – conducted with the 48th Ward Alderman's office, local school leaders and youth-focused non-profits in Edgewater – Sacred Heart Schools launched Edgewater Kids United. The goal of this program is to provide a safe and loving space for middle and high school students, where they are known and loved.  This year was full of love, laughter, basketball, dance and weekly dinners. We hope everyone has a safe and fun summer break!
This year, Sacred Heart welcomed Rich Alapack to campus for its annual Justice Day festivities. Alapack, the founder of the We All Live Here project, which aims to bring people and communities together regardless of race, gender, sexual orientation or opinion, spoke to the school community and the students worked together to create a We All Live Here mosaic, which will be displayed on the exterior of the school building.
Sacred Heart, EKU, and Alapack also collaborated on a new Safe Passages initiative. Signs were created for Edgewater businesses to display to affirm that they support the initiative and will provide a safe space to those in need.
Link to a video/photo montage of Justice Day.
3) Earth Flag
In academic year 2017-18, the Sacred Heart community devoted time and energy to successfully earn its Earth Flag, which was presented on June 5 at an all-school assembly. The presentation of the Earth Flag was the culmination of a year's worth of work that focused on awareness of the earth around us and sustainability. The students put these ideas into practice through such activities as a school-wide energy audit, waste-free lunches, and the value of putting recycled materials to use in different ways. Due to the diligence of our students, faculty, and staff, reduce, reuse and recycle are a big part of Sacred Heart Schools!
Leo Krause, Marketing & Communications Director
People's Gas Project
5800 Block of N. Broadway
Maintenance work project.
Parking restrictions on both sides of the street due to maintenance on both sides.
Parking is available after 4 pm Monday-Friday and on weekends.
CTA Substation Work at Ardmore/Broadway

Location: CTA substation at 5847 N. Broadway Street
Work Days/ Hour: 7am to 3:30pm, daily
Work Activity: Excavation & Micropile Installation
Potential Impacts to Local Residents: 
The alley behind 5847 N. Broadway between Ardmore Avenue and Thorndale Avenue, along with the CTA building and the Chicago Department of Streets & Sanitary Building will be closed to vehicle and pedestrian traffic.
There will be some noise while work is being performed due to truck activity such as beeping from back up alarms and due to equipment necessary for excavation.
Due to unforeseen circumstances, the project is now scheduled to be completed second week of July.  If there are any questions or concerns about the work activity, contact LaTrice Phillips-Thompson at 312-681-2709.
Woodruff Arcade (6351-67 N Broadway) Development
Next week, ERS system will be installed. They're attentive to concrete deliveries.
Flaggers will remain on site at all times during construction hours assisting with deliveries and pedestrian safety.
Project continues to move forward, if you have any questions please contact our office at 773-784-5277.
ComEd Project
Hollywood and Sheridan has been put on hold. All lanes should be open to vehicular driving. When a future start date is announced, we will inform all via our newsletter. Project start date tentatively scheduled for fall 2018.
EARC Block Club Rezoning Request
In an effort to maintain the unique characteristics of the EARC neighborhood, a request was made from the EARC Block Club to look into the possibility of rezoning the area bounded by Foster, Bryn Mawr, Glenwood to Clark St., from the current RT-4 zoning to the RS-3 zoning district.
For more information on this requested rezoning, please visit the EARC Block Club at facebook.com/earc60640 or www.eastandersonville.org.
Public Safety Update
Cooling Centers
Click here for more information
Residents can use various cooling centers throughout the City including 10 S. Kedzie and CPD locations (24 hours), CPL (79 libraries) and DFSS (6 human service and 21 senior centers) facilities will serve as a cooling center during normal business hours
CPD, CFD, and DFSS will conduct well-being checks
Parks will have all beaches and outdoor pools open
Cook County State's Attorney's Office Community Justice Center (CJC) North Satellite Office
1st and 3rd Friday of each month
10 am – 12 pm
4956 N. Sheridan Road
Click here for more information
*2018 CAPS Beat Meetings Schedule
Click here to view the schedule for 20th District CAPS Beat meetings.
Click here to view the schedule for 24th District CAPS Beat meetings.
Not sure which beat you live in? Click here to find out. We will share 24th District meetings when available in an upcoming newsletter.
City Key
CityKey is now available to all of our city's residents. Visit to website (link)  to book your appointment at City Hall or view the calendar of when we will be in your neighborhood, click here.
Originally called the Municipal ID card, the CityKey is an optional, valid, government-issued photo identification card for all Chicago residents regardless of a resident's age, housing status, criminal record, immigration status, or gender identity. With CityKey, you can start unlocking all of the great things Chicago has to offer. The CityKey will serve as a three-in-one card that will not only be a valid, government-issued ID card, but also serve as your Chicago Public Library card and Ventra card.
Visit our website at chicityclerk.com/ChicagoCityKey if you have any questions.
Operation Help A Hero

May 28th – July 4th
Click here for more information
Homeless veterans throughout Chicago need your help! The City of Chicago and Jewel-Osco are collecting new, store bought, household items for distribution to veterans transitioning out of homelessness. Too often, a formerly homeless veteran lacks the resources to purchase many of the basic items needed to live independently.
The donations can be dropped off at any Jewel-Osco Store or Alderman Harry Osterman's Office, 5533 N. Broadway. For a full list of items, you can drop off click on the link above. All materials will be collected by Military Outreach USA and the American Red Cross to be delivered to the Jesse Brown VA right here in Chicago.
Chicago Police Department Community Organizer
The posting of the Community Organizer   job opportunity has been extended to June 15, 2018.  Please make sure to share this opportunity. We don't want to let interested individuals miss out on an exciting career!!! We are hiring twenty-three (23) new Community Organizers this summer for this crucial role. Community Organizers are essential to managing the community engagement process, building neighborhood cohesion and laying the groundwork for effective problem solving. Please share this updated information via social media, community meetings and email distribution with all community volunteers, Community Based Organizations and partners. This is the largest expansion of Community Policing since 1999 and we are looking for talented individuals to shape the Community Policing of the future.
To apply:
City of Chicago Link: Department of Human Resources
Click Apply for Job
Search CAPS
Senior Update
Senior Sewer Refund applications are open for 2018
Senior citizens (65 and over) who live in condominiums, co-ops, or other homeowner associations are eligible to receive a $50.00 rebate from the City for their share of sewer/water costs. Renewal letters were sent to all previous applicants for the refund.  If and when you receive a renewal letter, please sign and return it to our office for processing.
If you did not receive a letter, new applicants are required to provide the following information in order to receive the refund:
1.  Senior Sewer Refund application form (link to form, on website)
2.  Proof of age – Drivers License, State ID, Passport
3.  Copy of recent water bill for the property or complex
4.  Copy of 2nd Installment Property Tax bill showing Senior Tax Exemption
The deadline for filing the form is July 1, 2018.  More information about the Senior Citizen Sewer Refund can be found on the internet at this link:  http://committeeonfinance.org/claims/sewer.asp
Talk and Walk: Let's Visit Our Neighborhood's Newest Nature Preserve, West Ridge, Part II (Walk)
Wednesday, June 20
10 am – noon
Join us to take a guided tour of West Ridge using all our senses. Along the way, enjoy the birds, wildflowers, trees, turtles, fish and hopefully encounter a surprise or two. Presented by Professor Tom Murphy. Meet at Preserve entrance at Ardmore on Western. Porta Potty available.
Fresh and Frugal: Grocery Shopping on a Budget    
Thursday, June 21
1-2:30 pm
Learn to shop economically to gain the most nutrition from your groceries.   Presented by Claire Brady, Heartland Health Centers.
Chicago's Taylor Street Sandwich Luncheon
Thursday, June 21
12:30 pm
Episcopal Church of the Atonement, Montgomery Hall, 5749 N. Kenmore Avenue, Chicago, Illinois 60660
Tickets are $5.00 per person and are available after services on Sundays, June 10 and 17. Tickets are also available at the Church Office from June 11 through June 15, Monday through Friday during office hours. Tickets will not be sold after June 17. To see what's on the menu and for other information, see the flyer!
Visit the Nature Preserve in West Ridge
June 20
10 a.m.-noon
Take a free guided tour of the neighborhood's newest nature preserve with Professor Tom Murphy.  Enjoy the birds, wildflowers, trees, turtles, fish and other flora and fauna.  Meet at the entrance at Ardmore on Western. 
Grocery Shopping on a Budget
June 21
1-2:30 p.m.
Learn how to shop economically to gain the most nutrition from your groceries. The free presentation will be offered by Heartland Health Centers at the Edgewater Senior Satellite Center inside the Broadway Armory, 5917 N. Broadway.
Youth Update

Youth Summer Opportunities

After School Matters is currently accepting applications for their summer programs. Teens can get paid to learn new skills and explore unique opportunities through Chicago. After School Matters offers more than 23,000 programs opportunities to more than 15,000 unique teens across Chicago every year! We are proud to offer a number of ASM programs here in the 48th Ward. http://www.afterschoolmatters.org/teens/apply/

Last summer, One Summer Chicago and After School Matters employed over 300 young people in the 48th Ward providing meaningful opportunities for teens to learn and grow professionally.


Margate Park Camp 2018
4921 N. Marine Dr. | 312.742.7522
Click here for more information

Margate has added more spots in the 2018 summer camp program for 6 to 12-year-olds. In the Chicago Park District's summer day camp program, campers are engaged in a variety of sports, fitness, arts, and nature activities, as well as field trips, special events, and much more! Daily lunch & snack included. Each camper will receive a camp T-shirt.

Family Empowerment Centers Summer Programs
Click here for more information

Soccer Camp
Dates: June 4- June 29 (Monday- Friday)
Time: 6:00-8:30 pm
1552 W. Schreiber Ave.,Chicago 60626
Cost: $5 per child/week. FEC Soccer is a Soccer Camp for kids from 4-12 years old. It's for athletes and non-athletes; for those who know soccer inside- out and for those who have never touched a soccer ball, kids at any and every skill level will benefit. Kids will learn soccer skills and get lots of exercises. In addition to soccer, they will enjoy singing, dancing, fun skits, and Bible teaching.

Day Camp
Dates: July 9- August 17
Time: 9:00am-2:00 pm
1533 W Devon Ave., Chicago, IL 60660
Cost: Free of cost (50 spots available). FEC's Day camp for kids is for kids from 5-12 years old. Kids will learn Bible stories during the VBS (morning hour), curriculum, art and crafts, singing, dancing, fun skits, group discussions and games.

40 Days of Presence
Dates: July 15- August 23
In a collaborative effort with Churches on the north side, we want to be present in our communities for 40 days of "presence" outreach/service in the city of Chicago. To serve through community projects (clean up, paint, organize) through the alderman's office, schools & para-church organizations, through games and camps and in other ways possible.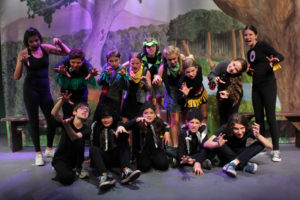 Raven Theatre Announces Sessions for TAKE FLIGHT SUMMER CAMP 2018
Five Theatre Arts Sessions for Ages 6 – 16
Click here for information on sessions
Over the course of two weeks, campers will create their own theatrical adaptations inspired by classic and popular children's stories. Their original work will be performed for family and friends on the final day of camp. The program also includes a special one-week, half-day tech session focused on the basics of scenic, props, and lighting design. Regular two-week sessions are held Monday – Friday from 9 am – 3 pm, with an option of extended daycare from 3 – 4 pm. The one-week tech session is held Monday – Friday from Noon – 3 pm. All sessions are held at Raven Theatre, 6157 N. Clark St. (at Granville) in Chicago's Edgwater neighborhood. To register, please visit www.raventheatre.com/education/camps. Special early bird discounts are available through March 31. For additional information, e-mail education@raventheatre.com or call (773) 571-3038. Progam fees: Tech Camp $300 ($50 early bird discount with code "Early50"). Session 1 – 4 $600 ($100 off with code "Early100"). Codes cannot be combined with other discounts.
M.A.D.E. Foundation Basketball Skills and Drills Camp
Saturdays, June 16 – July 28
9:15 am – 12:30 pm
Ages 9-14
Click here for more information
Dream Big Performing Arts Workshop
June 18-22
9 am-12 pm
Ages: 4-12
First Free Church, 5255 N Ashland Ave
Use code NEIGHBOR for $25 off through this Sunday, June 17 at midnight. Click here for full summer schedule.
Schools and Parents Update
Dining Out for Swift: Flaco's Tacos ~and~ Gordo's Ice Cream Bars
Friday, June 15
It's our final "Dining Out" event of the school year! This month we'll be at Flaco's Tacos (1116 W. Granville) ~and~  Gordo's Homemade Ice Cream Bars (1120 W. Granville). Grab a taco or a treat on Friday, June 15, and they will donate 10% of sales to Swift! For more information: https://www.facebook.com/events/147676252722073/
Get Fit at Swift
Every Saturday
10 am
Swift Elementary School
1 mile walk/run, a 3 mile run and yoga with Core Power yoga instructors starting at 10:30.
Families Together Co-op Nursery School Spots Available for 2018-2019
Looking for an exceptional preschool for the 2018-19 school year? Families Together Cooperative Nursery School offers a welcoming school community with outstanding teachers, a research-based approach to learning through play, and a commitment to social justice and anti-bias practices. A limited number of spots are available in our Maples class for 2018-2019. Applicants should be 3 1/2 by 9/1/18. Maples meets Mondays, Tuesdays, and Wednesdays from 12:30 to 3:30 p.m.
Monday through Friday lunch enrichment program and a summer camp is offered for enrolled students. Annual tuition is based on a sliding fee scale relative to a family's income level. For more information go to www.ftcns.org. Contact Kate Brenner, Business Manager, at businessmanager@ftcns.org if you have any questions.
What's Happening at the Libraries


The Edgewater Public Library, 6000 N. Broadway, and the Bezazian Public Library, 1226 W. Ainslie St., offer a wide variety of programs and events each month.
Click here for a listing of Edgewater Library events
Click here for a listing of Bezazian Library events
Friday Fun Days
Fridays, June 15, 22, and 29
2–4 pm
Community Room
Join us for a weekly program for adults:  Friday Fun Days!  We'll have rotating activities for adults to enjoy together, such as adult coloring, group board games, puzzles, Bingo, open mic, arts and crafts, and more.  All supplies provided.
Chess
Tuesday, June 19
5:30-7:45 pm
Community Room
Come to open chess play during which players can teach and learn new skills.
Knitting
Thursdays, June 21, and 28
6:30 – 7:45 pm
Community Room
Instruction provided by Sandy.  Knitters bring their own supplies and materials which include knitting needles and yarn.
Monday Matinee: Marshall
Monday, June 18
2–4 pm
Community Room
About a young Thurgood Marshall, the first African-American Supreme Court Justice, as he battles through one of his career defining cases. 2017, 118 minutes, rated PG-13
Shop Provisions Uptown on June 20th to support Friends of Bezazian!
Wednesday, June 20
5:30 – 8:30 pm
It's Your Park Day!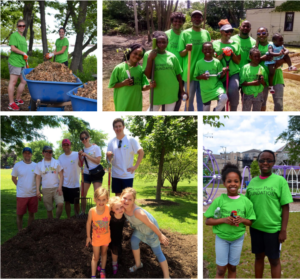 Saturday, June 16
9 am-1pm
The day will be filled with park cleaning, tree mulching, and community bonding.  Volunteers will meet at Senn Park Playlot at Elmdale & Greenview at 9am. Volunteer Perks: It's Your Park Day shirt, tools and supplies provided from Home Depot, and snacks/water will be provided by the Park District.
The Chicago Park District is hosting Movies in the Park next week Tuesday June 19th at Senn Park! This year's movie is Jumanji from 8:30 to 10:29 pm.
Movies at Buttercup
Buttercup Playlot Park, 4901 N Sheridan Rd.
Click here for more information
June 30 – Jackie Chan's 'Project A'
July 14 – 'Coco'
July 28 – James Bond in 'Thunderball'
August 11 – 'Black Panther'
August 25 – Sergio Leone's 'Once Upon a Time in the West'
Make Music Chicago…Buttercup Park….June 21st!
ShaZah playing live at Buttercup Park
3:00 pm – 3:45 pm
Singer/Songwriter Kids Folk
Learn a Tune on Piano with Matt Griffo playing live at Buttercup Park
4-5 pm
Musical Theater Classical
Jen and James playing live at Buttercup Park
5-6:30 pm
Cabaret Musical Theater Singer/Songwriter
Hallel playing live at Buttercup Park
6:45-8 pm
Latin Folk
Chicago Filmmakers Upcoming Events & Workshops
Youth Filmmaking Summer Camp (June 25 – July 6)
Youth Filmmaking Summer Camp (July 23 – Aug 3)
Teen Screenwriting Camp (July 9 – July 13)
Teen Screenwriting Camp (July 23 – July 27)
Teen Screenwriting Camp (Aug 6 – Aug 10)
Teen Filmmaking Summer Camp (July 9 – July 20)
Teen Filmmaking Summer Camp (Aug 6 – Aug 17)
For more information and to register visit: http://chicagofilmmakers.org/youth-classes-workshops/classes
June 2018 Screenings
F.W. Murnau's Nosferatu (6/15 + 6/16)
Kinky Boots (6/19)
CFA Out of the Vault – Secrets of Nature (6/23)
Emily Esperanza – Wretched Woman  (6/30)
Free Mammograms
The Metropolitan Chicago Breast Cancer Task Force would like to ensure that uninsured and underinsured residents of Ward 48 are made aware of the free screening mammograms available through our program. Following preventative health measures such as getting regular cancer screenings is an important part of maintaining good health and reducing the likelihood of later stage cancer diagnosis. More information can be found on our website: www.chicagobreastcancer.org.
Uncommon Ground
1401 West Devon Ave
THE 502s w/ Trick Shooter Social Club
Thursday, June 14
7 pm | $10
Click here for reservations
Little Kids Rock Student Open Mic Night
Saturday, June 16
5-7 pm | $5
Click here for reservations
Kate Quinby & Gamble Scrantom w/Two Birds
Sunday, June 17
7-9:15 pm | $12

Click here for reservations
Kurt Michaels Continuum w/Kathie Mills
Saturday, June 16
8:30 – 10:30 pm | $10
Click here for reservations
Father's Day Brunch
Sunday, June 17
Open at 9 am
Click here for reservations
Sarah's Circle July Donation Drive
Click here for more information
The Christmas in July Drive benefiting Sarah's Circle in Uptown drop the items, specified in the link, at 4838 N Sheridan.
Free Meals for Summer Youth Programs 

Click here for more information 
Do you run a summer program for youth 18 and under? If so, you may qualify for FREE MEALS – breakfasts, lunches, and snacks – PLUS funds to help offset labor costs. FSP participates in the Summer Food Service Program sponsored by the USDA. Our goal is to find organizations that want to be a feeding site or to add meals to their existing youth program.
Edgewater's Farmers Market
Saturdays, June 16 – October 13
8 am – 1 pm
Broadway Armory Parking Lot, 5917 N. Broadway
Click here for more information
Pride
Celebrate Pride in Andersonville
This month, we celebrate the 15th Anniversary of the Back Lot Bash, with the main event taking place June 22-24 behind Cheetah Gym. Headliners include: Kate Moennig, KITTENS, Brooke Candy, Whitney Mixter, Rose Garcia, CATFIGHT, Bridget Lyons, Jade The Ivy, Dance Loud Music, DJ Zel, DJ All The Way Kay, and DJ Kristin Sanchez!
SCHEDULE
Friday, June 22 at 1477 W Berwyn 
Whiskey, Wine & Women: A Pride Tasting Event
Saturday, June 23 at 5238 N. Clark
Pride Family Fest from 11AM-2PM
Flagship Outdoor Music Fest – doors open at 4PM
Sunday, June 24 at 5238 N. Clark
Post Pride Parade Outdoor Music Fest


Join Uptown at the Pride Parade on June 24th!
Business Partners, The Chamber for Uptown is proud to announce that we'll be in the 2018 Pride Parade! Weiss Hospital and Truman College are incredibly supportive; both offering Prime Sponsorship for the 2018 parade on Sunday, June 24th. Select Uptown businesses will also be offering specials in celebration of Pride Month!
Tracy Poyser PhotoART Cool Spectrum: Constrast & Harmony
"Summer heat got me thinking about all that's cool – water, mist, and snow, intriguing black & white shapes and textures, and the merging of art and architecture in places far and near. The result is my first ever collection of (almost) monochromatic images celebrating contrast and harmony that I hope will capture you too.
I grew up in Germany and have lived and worked in Chicago since 1972 and in Edgewater for the last 13 years.  After I retired, photography evolved from a lifelong passion into a full-time vocation and creative career.  I'm a participating artist and founding member of Edgewater Artists in Motion and active in other local art and community initiatives." – Tracy Poyser
PhotoART offers pro-bono and discounted photo services to charity & non-profits, including donations to silent auctions. CARE FOR REAL will receive 10% of all sales from this exhibit. Prices are as posted. Or, you can custom-order my images in different sizes and price ranges – framed, matted, on canvas, and as original, signed greeting cards.
Call 773-929-4889 or 773-878-1003 or email tpoyserphoto@yahoo.com, and Tracy Poyser will meet you at the 48th Ward Office or a location convenient to you. Tracy lives in the 6000 block of Sheridan Road.
Web Gallery: www.TracyPoyserPhotoART.com
Neighborhood Space
Chicago Excellence in Gardening Awards
CEGA is Chicago's only citywide gardening honors – open to the public – recognizing the hard work and creativity that make the city a healthier, more beautiful and more sustainable place. The awards support the pride we take in our neighborhoods and help us build stronger communities. Enter if your work includes vegetable, ornamental, container or specialized gardens (including green roof or wall, enabling or rain gardens).
The contest is open to residents of the City of Chicago. Only one entry per garden will be accepted. Submit online by June 20, 2018. Mailed entry forms must be postmarked by June 15, 2018. Judging will begin in July 2018. Winners will be notified by late summer, with awards to be presented in a ceremony on Oct. 13. There is no entry fee. To enter online, go to https://chicagogardeningawards.org/entry-form/.
For gardener and garden profiles, information and much more, visit CEGA online at https://chicagogardeningawards.org and follow the awards as the season progresses on Facebook at www.facebook.com/ChicagoGardeningAwards/.
Calling All of Chicago's Composters! Chicago Compost Registry is NOW OPEN. 
As part of this amendment to accept off-site organic waste, urban farms and gardens must register their site through the Chicago Urban Agriculture Mapping Project(CUAMP), and document what they accept. (Again, please note-  composters only need register if they are accepting OFF-SITE organic waste.)
CUAMP, a collaboration between NeighborSpace, DePaul University – Steans Center, Advocates for Urban Agriculture, and the Chicago Food Policy Action Council, is a comprehensive map and inventory of Chicago's urban farms and gardens. CUAMP has now been redesigned and upgraded to accommodate your site's compost information. The registration portal is now live – click here to get started and register your site by July 9, 2018. To stay in compliance with city ordinance, all composting operations that wish to accept offsite organic waste must be registered within 30 days of this notice, and update their registration within 30 days of starting or changing their compost operations.
Have questions on what this ordinance means for community gardeners or urban farmers? Want to learn more and get composting? Visit Advocates for Urban Agriculture's website.
Oak Street Health Edgewater June Calendar
Click here for full calendar
Swedish American Museum
5211 N. Clark Street
Click here for more information
Saturday, June 16
The Museum will participate in the Rockford Midsommarfest; call (815) 963-559 for details.
Saturday, June 16
11 am
Guided tour of the permanent, second-floor exhibit, "A Dream of America," focusing on immigration to Swedish neighborhoods.
Wednesday – Sunday, June 19-24:
Geneva's Swedish Days will include participation by the Museum Store in a tent on Saturday.
Thursday, June 21
11 am
The Lindsborgs Dancers, in traditional Swedish apparel, will share their heritage in a program on folk music and dance.
Friday, June 22
Give to the Museum Day; donations may be made by telephone, smartphone, computer or in person; call 773-728-8111 for details.
Volunteers Needed for the 10th Annual Windy City RibFest in Uptown 2018
Friday, June 29 – Sunday, July 1
Friday & Saturday – Noon to 10pm
Sunday – Noon to 9pm
Lawrence & Broadway
SIGN ME UP TO VOLUNTEER
Finger lickin' slabs from some of the best local and national ribbers will be in the spotlight at this annual summer food/street fest that's celebrating its tenth year in 2018. Even better? A rockin' 3-day music stage lineup featuring some of the hottest rock/pop and classic indie acts as well as local tribute bands! This "saucy" festival also features arts & crafts vendors, plenty of beer and wine, and a daytime play area for kids. PLUS strolling performances throughout.
As the beneficiary of this year's event, Business Partners, The Chamber for Uptown, will receive a portion of the gate sales, beer sales, and all tips from beer/wine sales. These funds will help our efforts to build a strong, unified business environment; facilitate economic development; and strengthen community – all to nurture a diverse, vibrant, thriving and strong Uptown.
We need your help! From Friday, June 29 through Sunday, July 1, we need volunteers to work the beer tents. There are 9 shifts available – 3 shifts on each of the 3 days. All volunteers will receive a complimentary volunteer t-shirt with the Windy City Ribfest logo and a high-five from the Chamber staff. We hope you can join us!
Food for the Soul "Social. Spiritual. Satisfying."  "For the mind, body, and soul."
Wednesday June 20
7:00 pm
Unity Lutheran, 1212 W  Balmoral (5400 N Magnolia)
Click here for more information
The Chicago Mosaic School Frame Making Workshop
Monday, June 18
9 am – 4 pm
1101 W Granville Ave
Click here for more information
Masonic Philosophical Society
Every Fourth Saturday of the month
1-2:30 pm
Berger Cultural Center, 6205 N Sheridan
Click here for more information
The Emergent Garden: An Exhibition on the Art of Spring
Every Thursday-Sunday until June 20
12-6 pm
Gallery 1070, 1070 W. Granville
Click here for more information
Feast of Resistance Cooking Class Series Returns This Summer
May 31 – August 9
Peterson Garden Project Community Cooking School, 5917 N. Broadway
Click here for more information
Vintage Garage Sale
Sunday, June 17
10 am – 5 pm
5051 N. Broadway
Sign up here  and check out the garage sale video highlights from May.
Fat Cat Summer Carnival
Saturday, June 16
1-4 pm
Fat Cat Restaurant & Bar, 4840 N. Broadway
Click here for more information
Chicago's Taylor Street Sandwich Luncheon
Thursday, June 21
12:30 pm
Montgomery Hall, The Episcopal Church of the Atonement, 5749 N. Kenmore Ave
Click here for more information
Edgewater Dog Park Play Ball Party
Sunday, June 17
11 am – 1 pm
Edgewater Dog Park, Bryn Mawr and Lakefront Trail
Click here for more information
North Side Community Federal Credit Union Condo Ownership Workshop
Saturday June 23
10 am – noon
St Gregory Parish, 1609 W Gregory
Click here for more information
June Tastings at Independent Spirits, Inc.
June 8 – June 30
5 – 7 pm
Independent Spirits, Inc. 5947 N. Broadway
Click here for more information
Summer on the Plaza
Every Wednesday and Friday
5-7 pm
Plaza outside of the Loyola L stop
Click here for more information