Weekly Update from Your Alderman – June 29, 2018
Dear neighbor,
Today Mayor Rahm Emanuel and Jam Productions will announce a historic redevelopment agreement for the renovation and reopening of the Uptown Theater. The proposed $75 million dollar renovation will bring back to life this amazing theater and live music venue. This redevelopment project, when completed, will provide a significant cultural and economic boost to Uptown and our entire community. The project will receive TIF funds and state grants to help with renovation costs. Many people have worked for years to ensure that the Uptown was reopened for all to enjoy. I want to thank and recognize Sue Ellen Long, former Alderman Mary Ann Smith, Mayor Emanuel, Alderman James Cappleman, State Sen. Heather Steans, State Rep. Greg Harris and Jerry Mickelson from Jam Productions and many others for moving this important project for our community forward.
Safety in our community is my number one priority. Again this summer we are organizing our Safe Summer Nights initiative that bring neighbors, the police, and businesses together to promote a safe, positive, and fun summer. Next Thursday, July 5th we kickoff Safe Summer Nights with the Argyle Night Market on Argyle between Kenmore and Sheridan Road. Throughout the summer each week we will have events throughout the neighborhood, including Movies in the Park, CAPS Night Out at Buttercup Park, Safety Walks, Farmers Markets, Ice Cream Socials and neighborhood bike rides. Please join us for one or more of those events. Visit 48thward.org/summer-nights for a full calendar of events.
This week we were joined by Argyle businesses owners and officers from the 20th District as we opened our Argyle Summer Safety office. This office will be open throughout the summer to help improve safety along Argyle Street. If you are interested in volunteering at this office or for one of our community projects we will be doing on Argyle please email alan@48thward.org. Yesterday the Public Safety Committee received a briefing from the Chicago Police Department regarding hiring new Chicago Police officers and the city's overall efforts to reduce crime. Last week, 105 new officers were deployed to districts around the city. The Chicago Police Department will be deploying 100 newly trained officers each month until the end of the year to help increase safety throughout the city. Violent crime and overall crime has decreased this year compared to last. All of us have a role in making our neighborhood safer, please call 911 if you see criminal behavior or suspicious activities. 
I invite you to join me, fellow Chicagoans, and people from across our country and the world to strongly oppose and decry President Trump's inhumane and cruel zero-tolerance policy that has separated children from their families at our southern border. Tomorrow from 11 am to 1 pm there will be a rally at the Richard J. Daley Center downtown to protest the administration policy. Please attend this rally, if you can't you can sign the petition or donate at FamiliesBelongTogether.org. This week the City Council proposed two resolutions opposing this hateful and harmful policy, and provided an addressed $1 million dollars to assist immigrants and refugees that need legal assistance. As we look forward to the 4th of July next week, all Americans together need to stand united against these policies which undercut our American values.
This weekend will be very hot, make sure you take precautions against the heat.
Sincerely,
Harry Osterman
Alderman, 48th Ward
People's Gas Project
5800 Block of N. Broadway
Maintenance work project.
Parking restrictions on both sides of the street due to maintenance on both sides.
Parking is available after 4 pm Monday-Friday and on weekends.
CTA Substation Work at Ardmore/Broadway
Location: CTA substation at 5847 N. Broadway St.
Work Days/ Hour: Daily, 7 am – 3:30 pm
Work Activity: Excavation & Micropile Installation
Potential Impacts to Local Residents: 
The alley behind 5847 N. Broadway St. between Ardmore Avenue and Thorndale Avenue, along with the CTA building and the Chicago Department of Streets & Sanitary Building will be closed to vehicle and pedestrian traffic.
There will be some noise while work is being performed due to truck activity such as beeping from back up alarms and due to equipment necessary for excavation.
Due to unforeseen circumstances, the project is now scheduled to be completed second week of July.  If there are any questions or concerns about the work activity, contact LaTrice Phillips-Thompson at 312-681-2709.
Woodruff Arcade (6351-67 N. Broadway St.) Development
Excavating continues
Ready to start framing concrete block
Flaggers on site
Project continues to move forward, if you have any questions please contact our office at 773-784-5277.
ComEd Project
Project at Hollywood and Sheridan has been put on hold. All lanes should be open to vehicular driving. When a future start date is announced, we will inform all via our newsletter. Project start date tentatively scheduled for fall 2018.
EARC Block Club Rezoning Request
In an effort to maintain the unique characteristics of the EARC neighborhood, a request was made from the EARC Block Club to look into the possibility of rezoning the area bounded by Foster Ave., Bryn Mawr Ave., Glenwood Ave. to Clark St., from the current RT-4 zoning to the RS-3 zoning district.
For more information on this requested rezoning, please visit the EARC Block Club at facebook.com/earc60640 or www.eastandersonville.org.
Public Safety Update
Cooling Centers
Click here for more information
Click here to view a map of Chicago cooling centers
Residents can use various cooling centers throughout the City including 10 S. Kedzie and CPD locations (24 hours), CPL (79 libraries) and DFSS (6 human service and 21 senior centers) facilities will serve as a cooling center during normal business hours
CPD, CFD, and DFSS will conduct well-being checks
Parks will have all beaches and outdoor pools open
Cook County State's Attorney's Office Community Justice Center (CJC) North Satellite Office
1st and 3rd Friday of each month
10 am – Noon
4956 N. Sheridan Rd.
Click here for more information
*2018 CAPS Beat Meetings Schedule
Click here to view the schedule for 20th District CAPS Beat meetings.
Click here to view the schedule for 24th District CAPS Beat meetings.
Not sure which beat you live in? Click here to find out. We will share 24th District meetings when available in an upcoming newsletter.
LED Lighting Installation
Crews will begin installing new LED streetlights on Lake Shore Drive starting this Sunday night as part of Chicago Smart Lighting Program. From June 24 through June 29 LED lights will be installed on northbound Lake Shore Drive, requiring the closure of one lane from 10 pm to 5 am. The work will start at 67th Street and move north to Hollywood Avenue. New lights will be installed in the southbound lanes from July 15 through July 20, requiring the closure of one southbound lane from 10:00 p.m. to 5:00 a.m., starting at Hollywood Avenue and moving south to 67th Street. Motorists may encounter minor delays in the work zone.
Click here for more information
Chicago RX Card
The Chicago Rx Card serves three primary groups:
Those without health insurance;
Those on Medicare; and
Those who are insured but are interested to see if Chicago Rx Card offers a lower price than insurance.
Please note that insurance and the Chicago Rx Card cannot be combined for additional discount on same prescription.
Here are some of the Chicago Rx Card Highlights:
Cards are ready to use, and accepted at all major chain pharmacies and most independents
Everyone is eligible – no forms or eligibility requirements
One card is good for your entire family
Over 60,000 drugs included in program
Savings of up to 80% on your prescriptions
The card is free and no additional fee is applied when used at pharmacies
Card is good for pet prescriptions when filled at a participating pharmacy
The 48th Ward has received 1000 cards and constituents can come and pick up a card. Cards can also be printed, emailed, or texted to residents directly from the website once the program is announced.
Commonly Asked Questions
Click here for more information
Informacion en espanol
Operation Help A Hero
May 28 – July 4
Click here for more informationHomeless veterans throughout Chicago need your help! The City of Chicago and Jewel-Osco are collecting new, store bought, household items for distribution to veterans transitioning out of homelessness. Too often, a formerly homeless veteran lacks the resources to purchase many of the basic items needed to live independently.

The donations can be dropped off at any Jewel-Osco Store or Alderman Harry Osterman's Office, 5533 N. Broadway. For a full list of items, you can drop off click on the link above. All materials will be collected by Military Outreach USA and the American Red Cross to be delivered to the Jesse Brown VA right here in Chicago.
Youth Update

Youth Summer Opportunities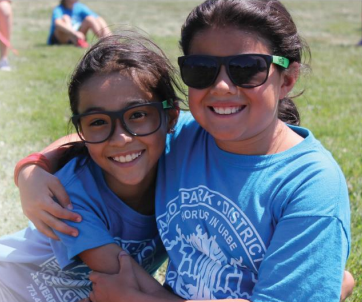 Margate Park Camp 2018
4921 N. Marine Dr. | 312.742.7522
Click here for more information

Margate has added more spots in the 2018 summer camp program for 6 to 12-year-olds. In the Chicago Park District's summer day camp program, campers are engaged in a variety of sports, fitness, arts, and nature activities, as well as field trips, special events, and much more! Daily lunch & snack included. Each camper will receive a camp T-shirt.

Family Empowerment Centers Summer Programs
Click here for more information

Day Camp
Dates: July 9 – August 17
Time: 9 am – 2 pm
1533 W. Devon Ave.
Cost: Free of cost (50 spots available). FEC's Day camp for kids is for kids from 5-12 years old. Kids will learn Bible stories during the VBS (morning hour), curriculum, art and crafts, singing, dancing, fun skits, group discussions and games.

40 Days of Presence
Dates: July 15 – August 23
In a collaborative effort with Churches on the north side, we want to be present in our communities for 40 days of "presence" outreach/service in the city of Chicago. To serve through community projects (clean up, paint, organize) through the alderman's office, schools & para-church organizations, through games and camps and in other ways possible.
Raven Theatre Announces Sessions for TAKE FLIGHT SUMMER CAMP 2018
Five Theatre Arts Sessions for Ages 6 – 16
Click here for information on sessions
Over the course of two weeks, campers will create their own theatrical adaptations inspired by classic and popular children's stories. Their original work will be performed for family and friends on the final day of camp. The program also includes a special one-week, half-day tech session focused on the basics of scenic, props, and lighting design. Regular two-week sessions are held Monday – Friday from 9 am – 3 pm, with an option of extended daycare from 3 – 4 pm. The one-week tech session is held Monday – Friday from Noon – 3 pm. All sessions are held at Raven Theatre, 6157 N. Clark St. (at Granville) in Chicago's Edgwater neighborhood. To register, please visit www.raventheatre.com/education/camps. For additional information, e-mail education@raventheatre.com or call (773) 571-3038. Progam fees: Tech Camp $300 ($50 early bird discount with code "Early50"). Session 1 – 4 $600 ($100 off with code "Early100"). Codes cannot be combined with other discounts.
Senior Update
The Self Help Home Summer Bash Concert Series
All Day Party & Celebration!
Wednesday, July 4
2 pm – David Booth and his two singers
kick us off with an American Song Book in the Social Hall.
7-9 pm – An outdoor performance, under the setting sun. "The Smile Tones" Bass with the Bluegrass Band
9 pm – Fireworks on the roof top, courtesy of the Saddle and Cycle Club
Schools and Parents Update
Get Fit at Swift
Every Saturday
10 am
Swift Elementary School
1 mile walk/run, a 3 mile run and yoga with Core Power yoga instructors.
Rise & Shine Illinois
The Summer Meals Program funded by the United States Department of Agriculture (USDA) and administered by the Illinois State Board of Education (ISBE) serves free nutritious meals during the summer months to kids 18 and under when school is out. To find a site near you call (800) 359-2163, text FoodIL to 8778877, or visit ServeMealsIllinois.org
Families Together Co-op Nursery School Spots Available for 2018-2019
Looking for an exceptional preschool for the 2018-19 school year? Families Together Cooperative Nursery School offers a welcoming school community with outstanding teachers, a research-based approach to learning through play, and a commitment to social justice and anti-bias practices. A limited number of spots are available in our Maples class for 2018-2019. Applicants should be 3 1/2 by 9/1/18. Maples meets Mondays, Tuesdays, and Wednesdays from 12:30 to 3:30 pm.
Monday through Friday lunch enrichment program and a summer camp is offered for enrolled students. Annual tuition is based on a sliding fee scale relative to a family's income level. For more information go to www.ftcns.org. Contact Kate Brenner, Business Manager, at businessmanager@ftcns.org if you have any questions.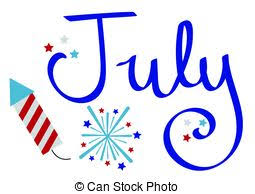 Edgewater Village
Keep cool with Edgewater Village's July events
It may be steamy outside, but there are plenty of interesting programs and social activities to keep you cool in air-conditioned venues this month. Presentations include the Mediterranean Diet, Cooking on a Budget and The Secret to Beautiful Skin. You're also invited to the evening and afternoon meetings of The No Book Club, an Ethiopian dinner and an ice cream social.  Make a note of July 24 if you are interested in becoming a Chicago Public School volunteer. More information is on the July schedule.

Bingo!
Friday, June 29
2-4 pm
Betty A. Barclay Community Room, Edgewater Library, 6000 N. Broadway St.
Mark your calendar for the last Friday of each month for a fun afternoon of playing Bingo.  It's free with great prizes.
Co-sponsored by Friends of the Edgewater Library.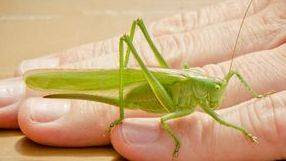 Parks Update
West Ridge Nature Park Preserve
Insect Family Nature Day
Saturday, June 30
11 am – 2 pm
Family Nature Day
Saturday, June 30
11 am – 2 pm
The special topic is insects, with nature and craft activities scattered throughout the preserve.
Kids Fishing Clinics
Wednesdays, July 11 and 25, Saturday, July 21 and Sunday, July 29
The pond has been stocked with native fish, including a blue gill/sunfish hybrid You will receive the use of fishing rods and reels, provided by the Department of Natural Resources. Bait and instruction are compliments of our trained volunteers.
Nature Play Area
Everyday for climbing, building and generally 'messing around' in nature.
Celebrate America through the Food of Our Immigrants
Saturday July 14 Kick-Off
6 pm – 10 pm
5500 N. Broadway St.
Admission: FREE on Sunday. Saturday tickets $10 at the doorHistoric St. Ita Catholic church in Edgewater, will become the north side's international food center when its Tastes of Summer festival returns Sunday, July 15th. Our immigrant chefs and local parishioners will serve up over 75 specialties from 12 countries. Entertainment includes live ethnic music and Latin Jazz combos. "Our immigrant chefs are truly excited about showcasing their ethnic specialties. We feature food from Central America, Columbia, Venezuela, Burma, Vietnam, the Philippines, Nigeria, Poland and Mexico. American favorites like hotdogs and burgers, along with Philly cheesesteaks are also available," said Mike Magada, co-chair of the event. "St. Ita's is a great example of how different immigrant groups working together celebrate what makes America great – its cultural diversity."

A new feature is the Saturday evening Festival Kick-off July 14th 6-10 pm with food provided by Edgewater Taco.

Discounted Food Tickets for Sunday can be purchased online until July 12th here.

Who We Are St. Ita's Catholic Church is considered Chicago's most ethnically diverse church and is staffed by Conventual Franciscan Friars. Over 40 languages are spoken by its 1,200 parishioners. Proceeds will benefit the church's programs and neighborhood outreach.
Movies at Buttercup
Buttercup Playlot Park, 4901 N. Sheridan Rd.
Click here for more informationJune 30 – Jackie Chan's 'Project A'
July 14 – 'Coco'
July 28 – James Bond in 'Thunderball'
August 11 – 'Black Panther'
August 25 – Sergio Leone's 'Once Upon a Time in the West'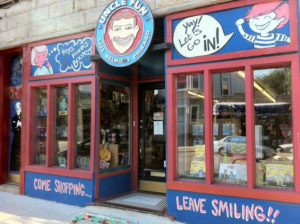 Chicago Filmmakers Upcoming Events & Workshops
Chicago Filmmakers, 5720 N. Ridge Ave.Youth Filmmaking Summer Camp (July 23 – Aug 3)
Teen Screenwriting Camp (July 9 – July 13)
Teen Screenwriting Camp (July 23 – July 27)
Teen Screenwriting Camp (Aug 6 – Aug 10)
Teen Filmmaking Summer Camp (July 9 – July 20)
Teen Filmmaking Summer Camp (Aug 6 – Aug 17)

For more information and to register visit: http://chicagofilmmakers.org/youth-classes-workshops/classes

Screenings

Emily Esperanza – Wretched Woman  (June 30)
Jane Campion's Two Friends (July 7)
Aim for the Roses (July 14)
Now That We Have Your Attention (July 21)
Afro-Futurism Short Films (July 28)
Sarah's Circle July Donation Drive
Click here for more informationThe Christmas in July Drive benefiting Sarah's Circle in Uptown drop the items, specified in the link, at 4838 N. Sheridan Rd.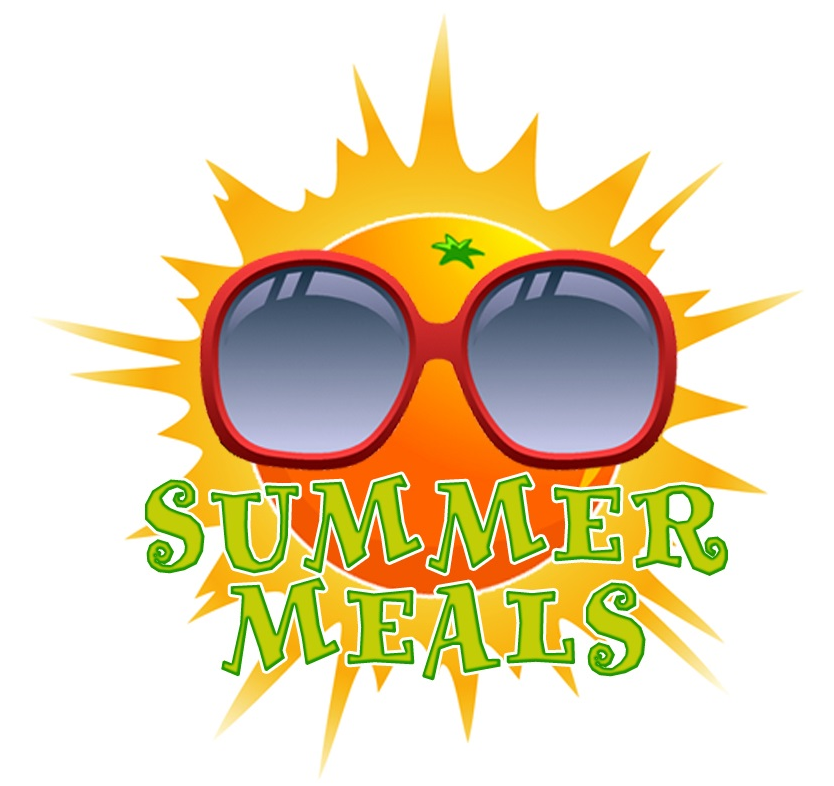 Free Meals for Summer Youth Programs 
Click here for more information Do you run a summer program for youth 18 and under? If so, you may qualify for FREE MEALS – breakfasts, lunches, and snacks – PLUS funds to help offset labor costs. FSP participates in the Summer Food Service Program sponsored by the USDA. Our goal is to find organizations that want to be a feeding site or to add meals to their existing youth program.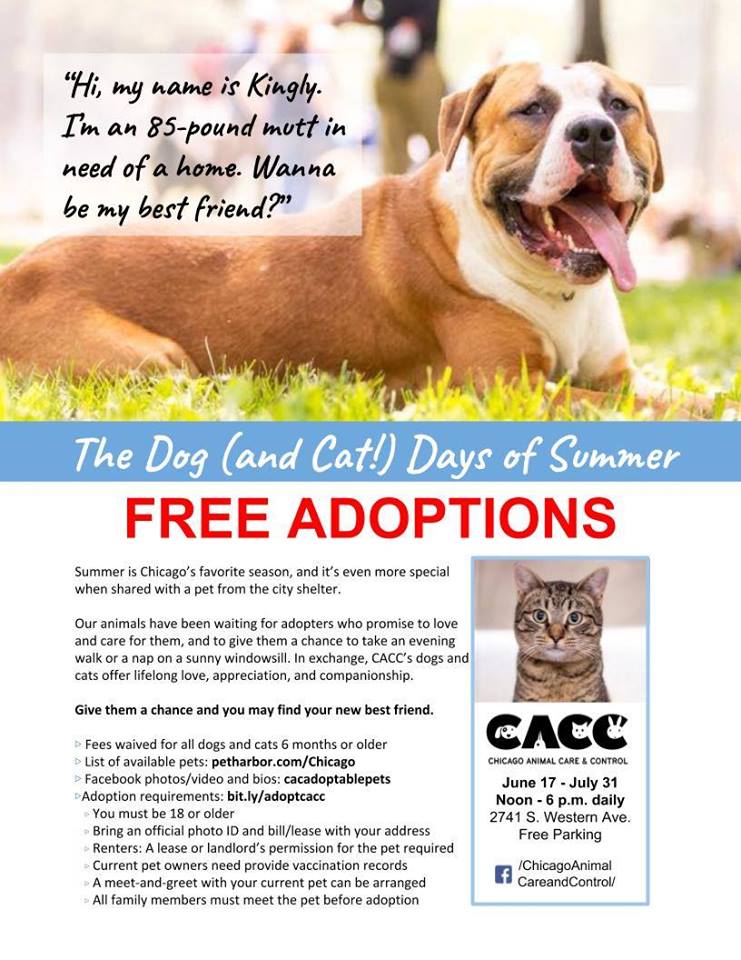 Chicago Animal Care and Control Dog (and Cat!) Days of Summer
Summer is Chicago's favorite season, and it's even more special when shared with a pet from the city shelter.  Our animals have been waiting for adopters who promise to love and care for them, and to give them a chance to take an evening walk or a nap on a sunny windowsill. In exchange, CACC's dogs and cats offer lifelong love, appreciation, and companionship.  Give them a chance and you may find your new best friend.  Fees waived for all dogs and cats 6 months or older until July 31.
Click here for more information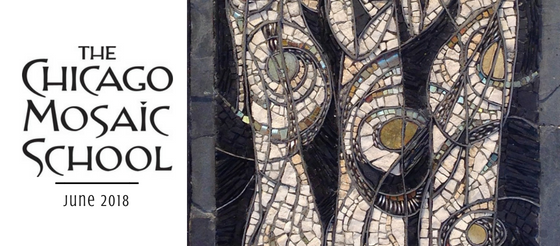 Chicago Mosaic School
Open House
Click here for more information
The school is proud to showcase the Gallery of Contemporary Mosaics (GoCM), where they will be presenting many exciting exhibitions, starting with their Debut show opening on July 13th of this year. Their grand re-opening is scheduled for September 14th, so please save the date- it will be an exciting and happy event for everyone involved!
In Debut, opening July 13th, the Gallery of Contemporary Mosaics (GoCM) returns to the public stage in full with an exhibition displaying diverse selections from faculty members of affiliate organization The Chicago Mosaic School (CMS). This is the first GoCM exhibition in a new, permanent exhibition space at 1127 W. Granville Ave.
We hope to see you this summer in our brand new classrooms, visiting GoCM, our 1127 Artist Studios (11 unique working artist spaces), or the new home of Tiny Pieces Mosaic Tools & Supplies.
Sculptural Forms Workshop
July 7-8
9 am -4 pm
Students learn about form and volume, creating geometric and organic shapes. The class will explore how form, texture, and gesture can be used like a language to communicate ideas and emotions.
Click here for more information
Clay in Mosaics: Tiles & Elements Intensive Workshop
July 9-11
9 am – 5 pm
This 3-day workshop gives students the opportunity to create unique clay forms and surfaces, hand-formed tiles and elements.
Click here for more information
In this 6-week class students use personal relics, mementos, or shards to create a tribute to a person, place, or time.
Click here for more information
Oak Street Health Edgewater July Calendar
Click here for full calendarTuesday, July 3 – HearUSA Hearing Screening 9-12 pm
Thursday, July 5 – Movie Musical: "1776" 2-4:30 pm
Thursday, July 12 – Jolly July Birthday Lunch 11-12 pm
Thursday, July 26 – Colonial Times Luncheon 11-12 pm
Swedish American Museum
5211 N. Clark Street
Click here for more informationFriday, June 29
5 pm
Dinner and 6 p.m. Jenny Lind Concert performance by singer Kine Sandtro, age 26, from Trondelag, Norway, who was selected for the United States tour by the Royal Swedish Academy of Music.

Saturday, June 30
2-4 pm
The Museum will join the Chinese-American Museum of Chicago in presentation of an Art Design Chicago event.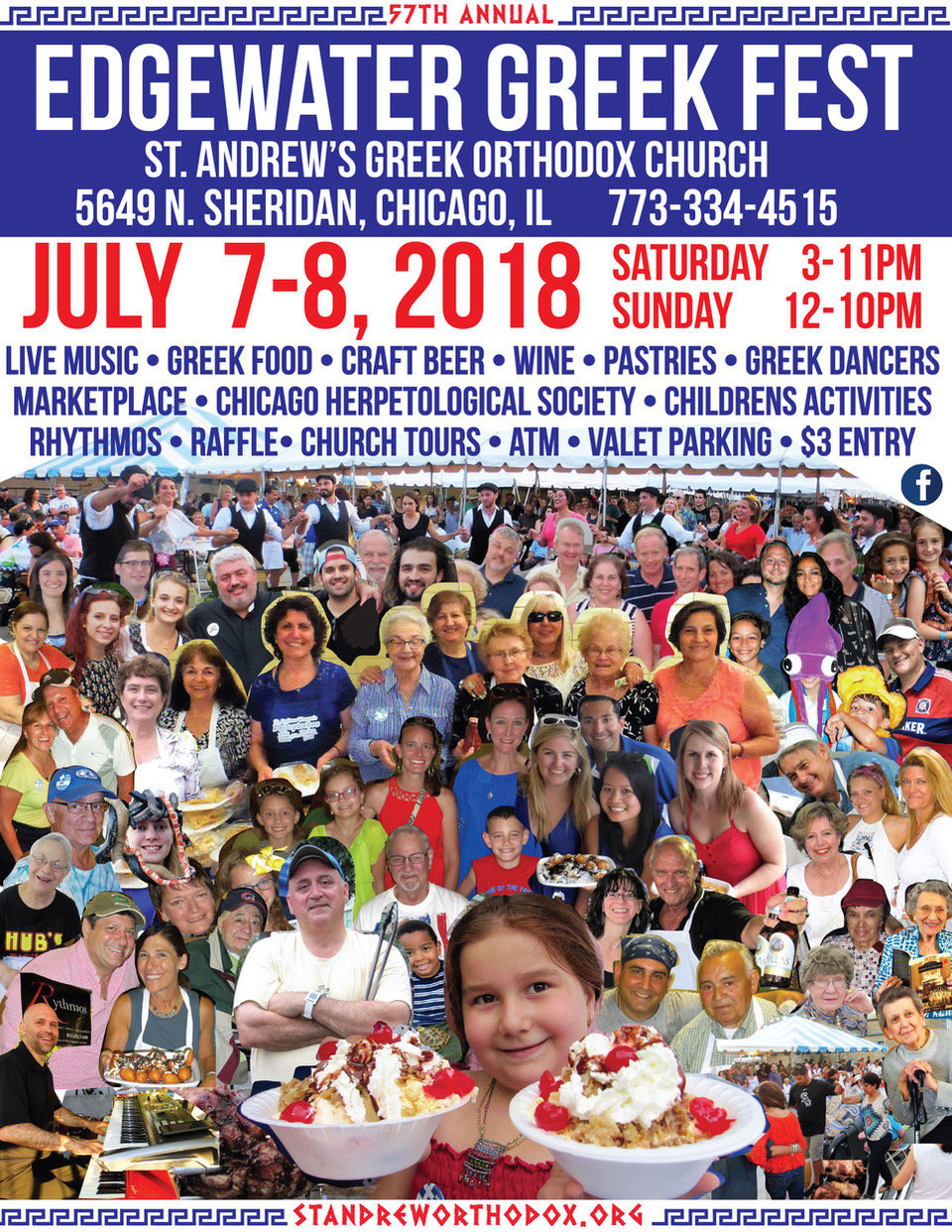 Edgewater Greek Fest
July 7-8
Saturday 3-11 pm
Sunday Noon – 10 pm
St. Andrew's Greek Orthodox Church, 5649 N. Sheridan Rd.
Click here for more informationGreek Food, Beer, Wine, Music, Grecian Dancers, Pastries, Raffle. Children's Activities, Church Tours, Marketplace, Books. Admission is $3.00 and children 12 & under enter for free with adult.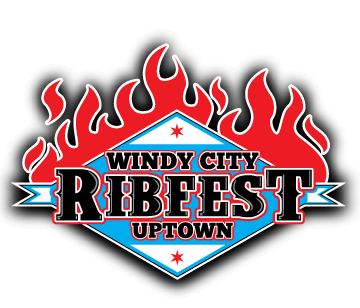 Windy City RibFest
Lawrence & Broadway
Friday, June 29 (Noon – 10 pm)
Saturday, June 30 (Noon – 10 pm)
Sunday, July 1 (Noon – 9 pm)
$5 suggested donation – a portion of the proceeds benefits
Business Partners, the Chamber for UptownIt's a saucy summer happening! From tasty slabs (and sides) to a smokin' music lineup, this pre-Fourth of July party in the eclectic Uptown neighborhood brings its A-game on when it returns for its 10th anniversary year!  Beyond the flavorful offerings of top local and national ribbers and cool summer tunes, this popular three-day fest also features arts & crafts plus an activity area for kids and families.  And with the vibrant Broadway-Lawrence intersection boasting acclaimed Chicago music venues that include The Green Mill, Aragon Ballroom and Riviera nightclub, Windy City Ribfest is the perfect urban destination for both daytime and evening fun.

Click here for full Windy City RibFest details.
Click here to share the Windy City RibFest Facebook event.
Click here to share Walking Tour Facebook event.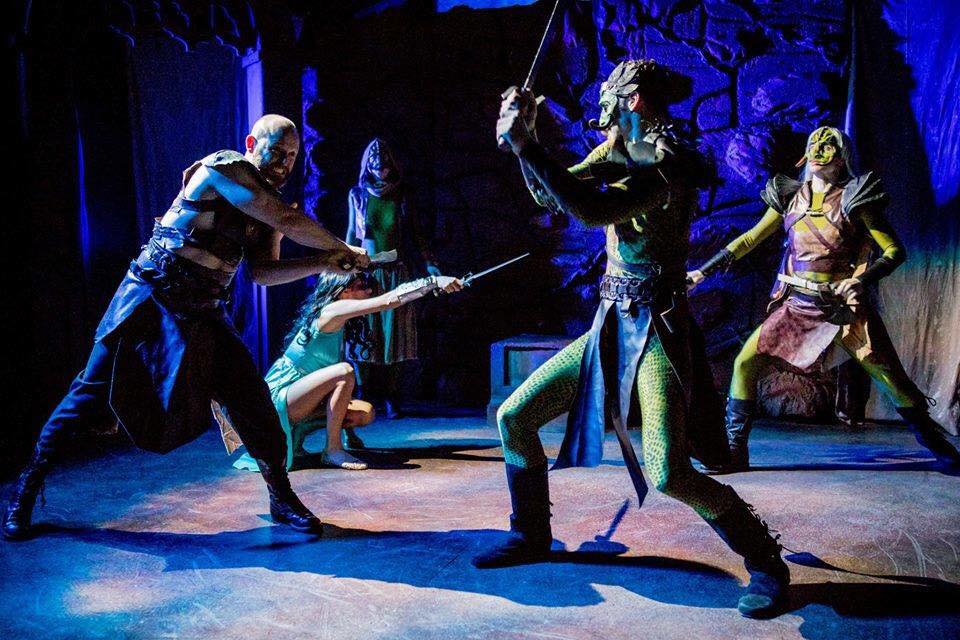 Otherworld Theatre Grand Opening
Saturday, July 14
7 pm – 12 am
Otherworld Theater, 3914 N. Clark St.
Cross streets: Clark/Irving Park. El stop: Red line Addison/Sheridan
All Tickets $25
Click here for more information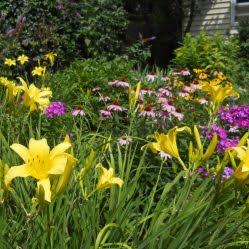 The 45th Annual Edgewater Glen Garden Walk
Sunday July 8
Noon – 5 pm
Starting at 1420 W. Glenlake Ave. (6100N)
Click here for more informationAdmission is $5 per adult and includes a raffle ticket for Gethsemane Garden Center Gift Certificate prizes. No charge for children.

This year the gardens of West Edgewater Glen will be featured in this easily-walkable route that includes the 1400 & 1500 blocks of Norwood, Glenlake, Hood, & the south side of Granville. This is your chance to see urban residential outdoor spaces created by our talented gardeners. All of the gardens are beautiful and many of them are also labelled 'Poison Free', where no pesticides\herbicides are used.
Seeds Center Free + Intergenerational Program
Applications are first come, first served basis – Deadline September 1
Over 8 Saturdays, students accepted will learn a new topic/skill each week choosing from such topics as Calligraphy, Chinese Herbs, Jewelry Making, Healthy Cooking, Dance, Studio Art, and more at absolutely no cost to them. 3 "seniors" aged 55 and older and 3 "juniors" aged 19 and younger will be matched together for the program to create bridges between generations and learn new skills together.  Each senior will be matched with one junior and vice versa of a combination of their choosing and pairing by our Instructor panel who will be present and active during the group interview.
Classes will be held at Unity Lutheran Church's Unity Community Center of which we have taught classes and share space in since 2016. Unity is a open-minded and progressive church open to all life-enhancing, legal, and positive changing activities at 1212 W Balmoral Ave, Chicago, IL 60640. The program will start September 22nd until November 10th, meeting every Saturday from 9:30am to 11:30am and  there will be a potential finale to invite all the instructors back on the last day for food and fun times that the group will vote on and is typically held after the last class (November 10th, this year).
See the full calendar of arts events by clicking here.

Three Cat Productions presents: Cabaret on the Lake
Every second Friday of the month
7:30 pm
Berger Park Mansion, 6205 N. Sheridan Rd.
Click here for more information

The Laramie Project
By AstonRep Theatre Company
Performances June 7 though July 8
Raven Theatre, 6157 N. Clark St.
Click here for more information
Fight Quest 4 Peace 
June 15 – July 7
Friday and Saturdays at 7:30 pm
Otherworld Theatre, 3914 N. Clark St.
Click here for more information

Not One Batu
June 27 – July 28
Wednesday through Saturday at 7 pm
Berger Park Cultural Center Coach House, 6205 N. Sheridan Rd.
Click here for more information

Linda
July 12 – August 18
Thursday, Friday, and Saturday nights at 8 pm and Sunday matinees at 3 pm, excluding July 15
Steep Theatre, 1115 W. Berwyn Ave.
Click here for more information

Loyola University Museum of Art Presents Three New Summer Exhibitions
July 6-7
LUMA, 820 N. Michigan Ave.
Galleries Feature Contemporary Indian Art, Photography of Chicago's Neighborhoods,
and Collages Inspired by the Pilsen Community
Click here for more information