Broadway Visioning Meetings
Throughout Spring 2022, the 48th Ward Office will be holding Broadway Visioning Meetings for the future of the Broadway corridor between Ainslie Street and Devon Avenue. This will be a three-part proactive community planning process where we will work together to consider opportunities for affordable housing, economic development, roadway, sidewalks, bike lanes, public art, placemaking, environmental sustainability and transit. Your participation is needed for this iterative process of input and feedback, which will be used to guide future corridor projects.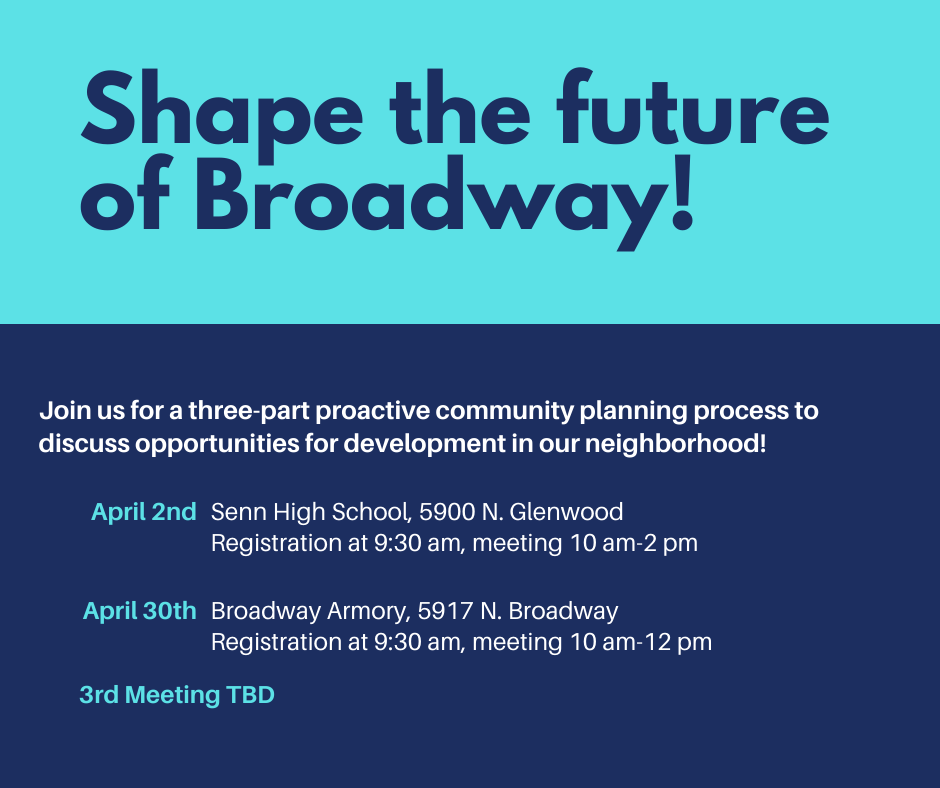 In December, Alderman Osterman announced a new 100% affordable development for 5853 N. Broadway, which will be developed by Bickerdike. Bickerdike is currently working with the 48th Ward and the City of Chicago on a negotiated sale process that will lead to 90+ units, which will all be affordable. Discussions about this development will be included in the Broadway Visioning process.